Many candidates ask for feedback from the interviewer following a job interview if they are not chosen, but often hiring managers and hiring companies are not comfortable giving feedback. This creates a challenge for those that are not skilled at interviewing or struggle to answer some of the interview questions.
Make Time for Interview Preparation
How do you improve your interviewing skills when you don't know what you are doing or saying wrong?
Interviewing can be a challenge for even the most seasoned professional. If you are worried about how you will answer interview questions, set some time aside to practice your skills with a friend, and if you have the opportunity to interview with a company, do it. Practice makes perfect.
Study Resources like Job Books
One of the best ways to improve upon your interviewing skills is to read job books on the
subject, like "Interview with Desire and Get Hired?" Interviewing is much more than just showing up or talking, in reality, interviewing actually involves selling. You are selling your skills and abilities to an employer.
Prepare for Interview Questions by Researching and Creating Lists
During the interview process, your answers to the interview questions should be insightful. You should know as much as you can about the job and the hiring company. Spend time preparing a list of key skills you offer that would benefit the company financially. How will you make a difference to their "bottom line?" Are you great at customer service? Information technology? Organization? Whatever your skills, this is the time to mention them to the employer.
If you don't know an answer to a particular interview question, that's okay.
Most employers offer training programs specific to their industry. What they can't teach are inherent skills, such as high energy, detail-oriented, enthusiasm for the job. Employers yearn to hire creative individuals with a great work ethic.
If you are asked interview questions that you don't know how to answer, simply say, "I don't know the answer to that question, but I would love to research it and get back to you with the answer."
How You Should Respond to Non-Typical or Hard to Answer Interview Questions
There are some interviewers that may like to use a shock approach during the job interview to see how you respond. Here is an interview question example, the interviewer might ask you, "How would you test a refrigerator?" When an interviewer offers questions of this nature, don't panic.
Do your best to form an answer to the interview questions asked. It is okay to be humored and let them know you feel the question is not typical. However, use this time to bond with your interviewer and show your abilities to use analytical sound reasoning. Keep in mind that for most of these questions, there is no right or wrong answer. It is simply positioned to assess your wit, mental acuity, and potential creativity. Enjoy the moment. They are not trying to derail your candidacy.
While interview questions like these can be frustrating, take them in stride and realize that your behavior and how you approach answering the question may in fact be what sets you apart from other candidates.
Be Prepared to Sell Yourself as the Right Fit for the Job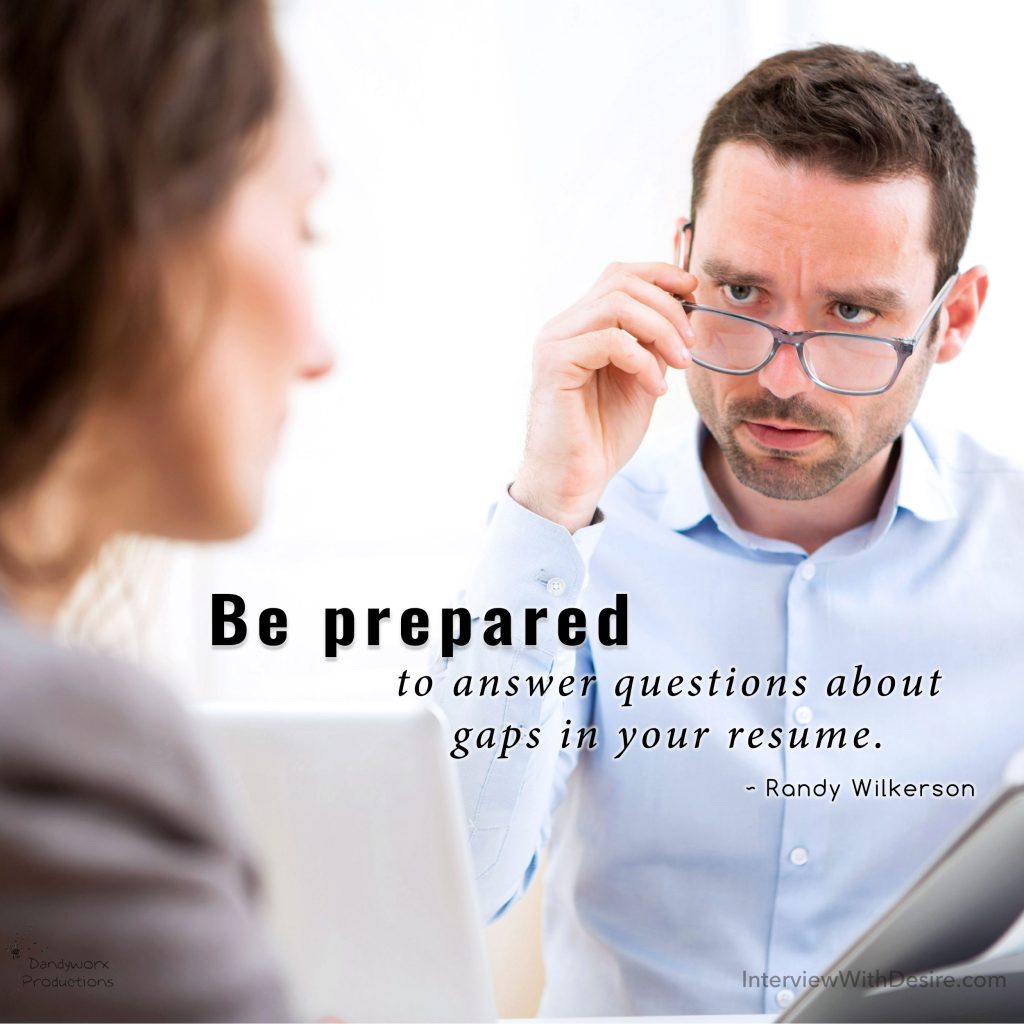 The goal of an interview is for you and the interviewer to better understand each other and how your skills would fit within their organization. The culture of an organization is important; both you and your future employer should want you to fit into the culture well. No one is perfect, and hopefully, your interviewer is open-minded to your flaws and his or her flaws, too. Everyone has the opportunity to be better, and we've all made mistakes. If you've had an instance in your career where you made a misstep and it becomes a discussion point, always point out what you learned so that it is unlikely to reoccur. This shows the benefit of your experience and your honesty.
During your interview preparations, think about the talents and job skills you bring to a company prior to the job interview. Write them down ahead of time and bring this with you to the interview. Knowing why you would be a great fit for the position is half the battle, the other half is convincing the interviewer(s) that you are the best candidate for the job.