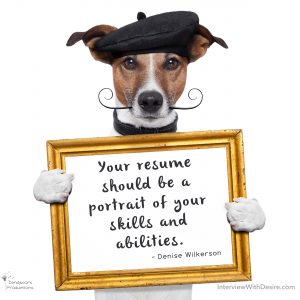 To stand out against the competition, you need to learn how to create a great resume. It has to catch the eye of the reader and grab their attention. The reader should be able to quickly see (1) who you worked for, (2) what you did, and most importantly, (3) how well you did it. Your goal should be for them to see your winning attributes and accomplishments within seconds of skimming the page.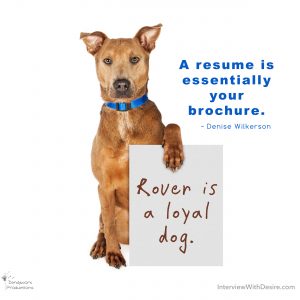 Consider your resume the winning shot in your favorite sport. In other words, your resume and other tools (i.e., cover letter, presentation style, brag book, sales plan) make up the ball you
toss, kick, or catch that helps you score enough points to win the game.
Your resume should be a portrait of your skills and abilities. It is essentially your brochure, although it is not intended to be your autobiography or a job description. The purpose of your resume is to market you and your abilities. Just like your cover letter, your resume should also reflect your "personal brand." Think about what makes you marketable in your field. The "ball" you select to use in this game should be able to endure many critical passes.
For an example resume, download your copy of the new book, INTERVIEW with DESIRE and GET HIRED today.
An excerpt from INTERVIEW with DESIRE and GET HIRED! written by Denise and Randy Wilkerson