Those who helped us so much!
We want to recognize those who have helped us so much!  A special thank you to our book developers and Panel of Hiring Managers.
Who knew writing a book would lead to so many new friendships?
We want to thank each of these people for their help in the production of HIRE with FIRE and INTERVIEW with DESIRE and GET HIRED!  Although not employees of Dandyworx Productions, each of these people have been a vital part of our past projects and continue to contribute to our success.  They are small business owners who use their talents to help others produce great work. 
Paperback-Press is a paid service provider founded by independent author Sharon Kizziah-Holmes. Sharon has assisted writers in self-publishing since the mid-1990s. In 2014 she observed many colleagues were under-compensated and under-served by vanity press publishers. As a result, she developed this affordable, professional indie assist publishing venue to serve fellow writers.
Carlos Lemos is a freelance illustrator, cartoonist, painter and teacher of visual arts from Uruguay.
Over the years, Carlos has illustrated over thirty children's and adults books for people from around the world.
You can view Carlos's work at https://www.instagram.com/lemon_citric/
Holly Atkinson has worked with numerous authors over the past decade, including award-winning, New York Times and USA Today bestsellers. She began her career at Samhain Publishing as an acquiring developmental editor before launching her own editorial business, Evil Eye Editing, which has kept her busy ever since. In addition to editing, Holly is the award-winning author of more than twenty romance novels, and likely many more to come.
Jaycee DeLorenzo hails from Tucson, Arizona, on the outskirts of the Saguaro National Park – which she believes to be the most (and only) beautiful spread of desert in the world. She graduated from Northern Arizona University in 2001 with a Bachelor of Science in Education, and taught both elementary and middle school for 14 years. While still in college, she developed an interest in graphic design and learned how to use the software in her free time. 
After a decade of designing for personal interest projects, she decided to try her hand at designing professionally. She opened Sweet 'N Spicy Designs, a cover design and branding company that caters to the publishing industry, in 2011. Coming in at the beginning of the self-publishing industry, her client base grew very quickly and in 2015, she made the decision to leave teaching to design full-time. In her spare time, she enjoys reading, writing, cooking, singing (very poorly), catching up on her favorite T.V. shows, and researching.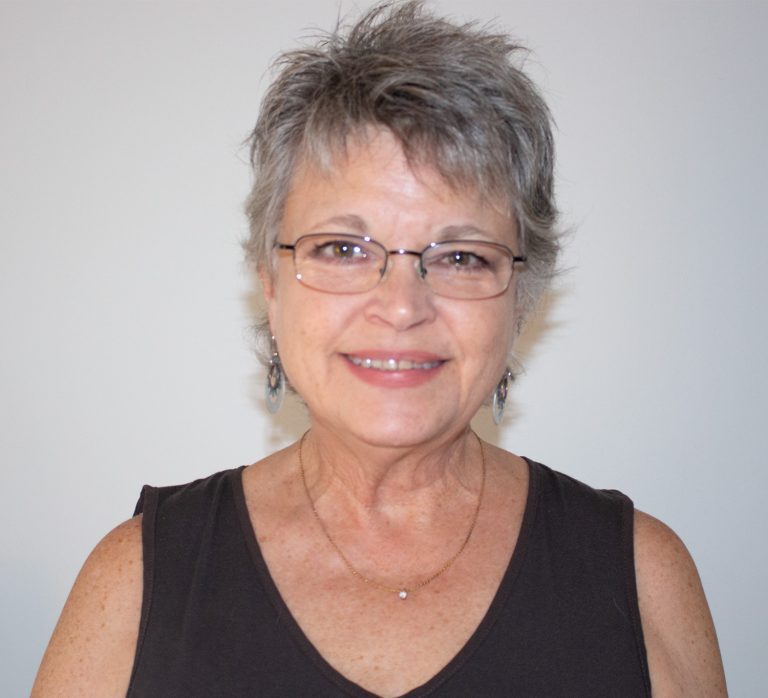 Pin Oak Web Designs opened its doors in March of 1997 as Pin Oak Computer Assistance & Training, Inc. Along with the computer training, Sherry Haney (President), also designed websites. By the end of 1999, the web design business had grown tremendously.
Sherry comes from a corporate background with positions in sales, marketing and administration. Her web design skills come from her heart. She specializes in WordPress Elementor. All sites are mobile responsive. 
Sherry has one son, two grandsons, two great-grandsons and three grand-dogs. Her personal assistant is a cat (Ella), who totally mess with her organized world.
Sherry is also an award winning artist, www.DreamerArtStudio.com and does art festivals all over the country.
Julie Eickhoff
Narrator, HIRE with FIRE and INTERVIEW with DESIRE AND GET HIRED
Julie Eickhoff is an Audible Approved Producer and has narrated and produced 120+ audiobooks, most of which are in the non-fiction genre. Julie also narrates corporate videos, commercials, eLearning modules, and telephone recordings. Julie's broadcasting background and midwestern non-dialect make her voice very versatile.
While Julie has worked with many advertising agencies, production houses and a variety of project managers, the list of companies using her voice includes the following:
Samsung, Best Western, ING, GE, Nextiva, Pearson, Prentice Hall, Security National Bank, Western Iowa Technical College, Goodwill of the Great Plains, The Crittenton Center and many, many more. 
When not in front of the microphone, Julie teaches others how to work from home as a voice artist in an online course, enjoys walking her shih-tsu and exercising.
Leading Management Professionals Advise
Throughout HIRE with FIRE, you will read quotes from fifteen leading management professionals in areas such as healthcare, education, information technology, city government, hospitality, and banking and financial services.
With experience in human resources, sales, and management, each of these individuals has interviewed, hired, and led teams. We selected these individuals because of their leadership experience and expertise. We have personally worked with each of these individuals and feel their leadership style represents the concepts of HIRE with FIRE.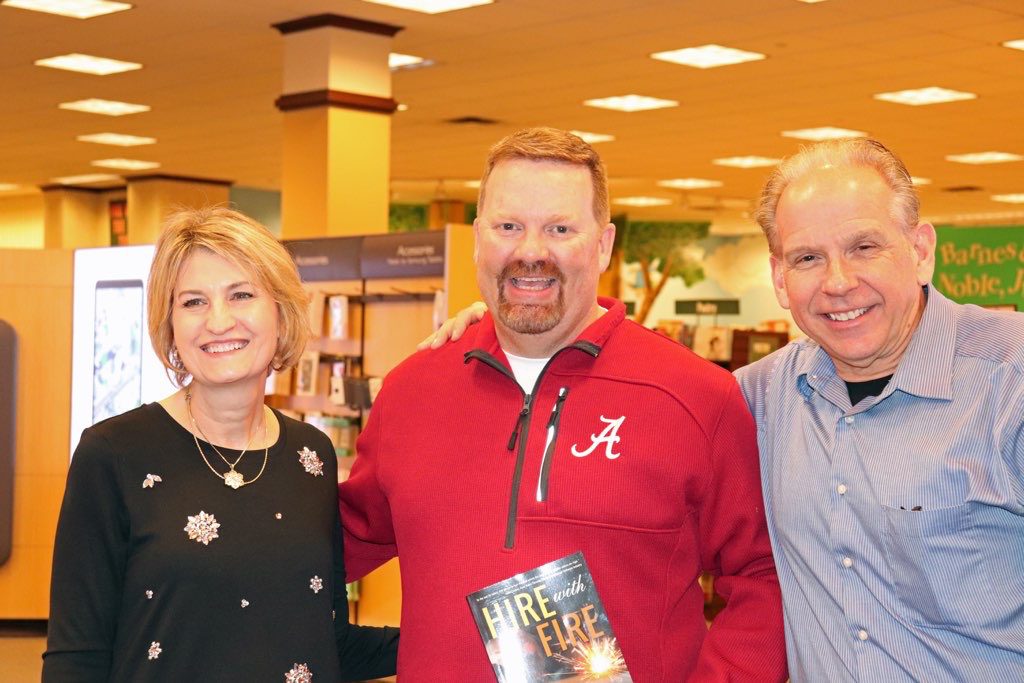 We would like to thank each of them for taking time to contribute their thoughts and ideas.