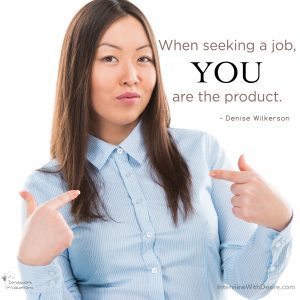 When seeking a job, you are the product, so you need to learn how to market yourself effectively. Keep in mind that during an interview, you are selling yourself and your abilities to an employer. Just as major companies market the unique features and benefits of their product lines, you must do the same when applying for a job.
How to answer the "why you interview question"
When you are talking about yourself, remember to talk specifically to your interviewer about what you can do for them! Their primary interest in hiring you is to improve their organization. If you desire the position, you need to make sure their next stellar employee is you.
How do you do market your unique features and benefits?  To market yourself, you need to create a personal brand.
Learn more about creating a personal brand in the new book,  INTERVIEW with DESIRE and GET HIRED! written by Denise and Randy Wilkerson