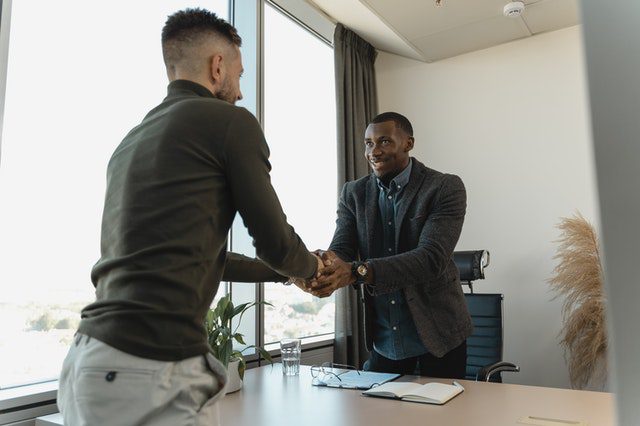 We live in an ever-changing world where retaining top talent and finding the right talent or employees can be extremely difficult. But finding the right people to work for your company post-pandemic is important in maintaining a growing and successful company. After the COVID pandemic, many hiring managers are still struggling to attract and retain top talent.
Here are a few ideas to help you attract and retain top talent post COVID
How to Attract Top Talent:
Develop your employer brand. Become a company that everyone wants to join.

Work on your compensation and benefits package. Do a survey or visit websites such as Salary.com to get the latest information on salaries for the types of positions you are seeking to fill.

Think about how you want to treat potential candidates and make your application process easier. To find out more about your employer brand and image, ask candidates. You may find out some interesting information that may be helpful.

Never ghost an employee that has been interviewed. If a candidate has taken the time to interview with a member of your staff (HR, Hiring Manager, etc.) send them some timely communication to let them know if they are moving forward in the process, or at a minimum let them know that a position has been filled. No one wants to be kept wondering. Many candidates are hopeful that they will be selected and then are disappointed with no response. This reflects poorly on your organization and its communication processes.

Check your company's reviews on Glassdoor. If your reviews are poor or very poor, address the comments. You might consider asking a few of your current employees to write a review. Many reviews are often done by unhappy employees. Reviews such as these may lead to a distorted view of your company and your employer's image.

Whether you are a CEO, an HR manager, experienced or new to hiring, show enthusiasm about working for your current employer to potential candidates. No one wants to work for a company where the person interviewing them isn't happy.  Don't discuss staff shortages, long hours, or the difficulty of the work without discussing the upside of working for your company. Who wants to join an organization that has stressed and unhappy people?
How to Retain Top Talent
Interview, interview, and interview again! Don't rely on one or even two video meetings to make your hiring decision.
Ask potential candidates deep questions. Situational and behavioral questions can often help you see how a future employee thinks and how they might behave in common on-the-job scenarios.
Use a proven hiring method, like HIRE with FIRE to identify top talent and retain top talent during the interview and hiring process.
Be upfront with candidates about your workplace policies, including working from home, work hours and corporate culture. If you are flexible with hours or working from home, let them know. Flexibility and work-life balance are a benefit for most employees.
Offer your current employees a chance to work remotely if it feasible for your organization.
Avoid micromanaging your staff. With many companies allowing remote work, managing employees has become more difficult. Instead of managing every minute of every hour of an employee's tasks (production), if possible, move to a system or process that manages the quality of the employee's work.
To retain top talent in your company think about a reward for hardworking employees with bonuses, awards/recognition, or even just send them an encouraging note that recognizes their efforts.
Encourage feedback. No one wants to hear complaining, but employees want to be heard. Often, they have great ideas to help streamline processes, but no one listens. Set-up an employee suggestion system and award employees whose ideas make a difference to your company's bottom line.
The Challenges of Attracting & Trying to Retain Top Talent
It can be a challenge to attract and retain top talent after the COVID-19 pandemic. In 2022, we are definitely in a "candidate's market". Candidates have their choice of job opportunities. Many experienced workers retired or left the workforce during the last couple of years leaving many job openings unfilled. Companies are fighting to find top talent and retain top talent. Because of this, there is no better time to improve the candidate interview experience and your employer's reputation and brand.
For more information on how to improve your employer brand and hire the right people, read HIRE with FIRE: The Relationship-Driven Interview and Hiring Method. Available on Amazon and Audible.